Have you tried the world's definition of success and found it lacking?
I can relate.
I was the six-figure corporate engineer with the 14th floor corner office overlooking all of DC.
From the outside society applauded me. From the inside I kept asking 'is this it?'
A 2% yearly raise and two weeks vacation a year? Was this really the epitome of financial and time independence?
I got the degrees and certifications then bought the cute matching suits and set off to work in the corporate world because that's what a high-achiever is "supposed to do."
But It wasn't long before the status quo felt suffocating and the benefits became a burden.
I had a yearly raise, but no assurance that it would cover more than the cost of living increase, much less my larger dreams for my family.

I got two weeks off, which meant one family vacation a year and a few extra days around the holidays. But there was no room for exploring the world with my children.

I got the health insurance benefits, but I was missing the benefits of fully LIVING.
While society was applauding me for obtaining this incredible career, I was sitting behind my big mahogony desk, feeling COMPLETELY unhappy and unfulfilled.
Have you been there?
I was stuck in golden handcuffs—trapped in a job that I thought I couldn't leave.
Or so I thought.
Instead of staying stuck, I decided to figure out a way to leave it all behind.
It started as a side hustle and grew to seven figures
And beyond
The decision to break free from the shackles of the 9-to-5 lifestyle changed everything for me.
I learned how to create magnetic marketing and social media systems that helped me quickly scale my business and allowed me to exit engineering for good.
Those same systems have allowed me continue to grow a seven-figure business AND be a present mom to my three boys.
It is truly a dream to build a business I love and still be the mom that welcomes my boys home from the bus stop and picks Max up from every nap.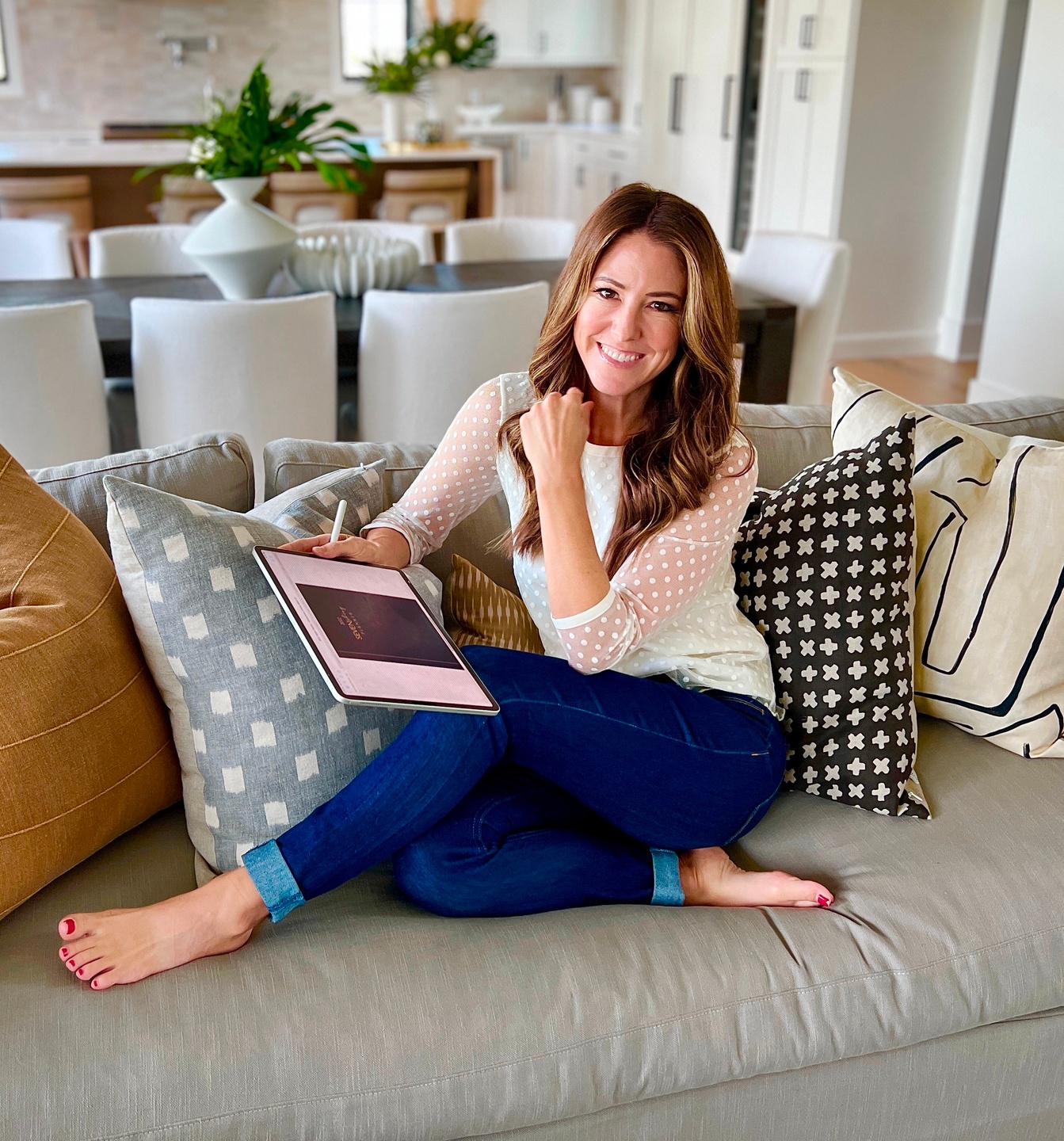 I believe that all women deserve to be able to create a business AND a life that they love without sacrificing time with their families.
That's why Seven Strong was born.
Over the past 8 years, I have helped women around the world grow six and seven-figure online businesses by creating a personal brand that uses magnetic marketing and social media systems to scale with ease.